About L'Barza Apartments in Shepparton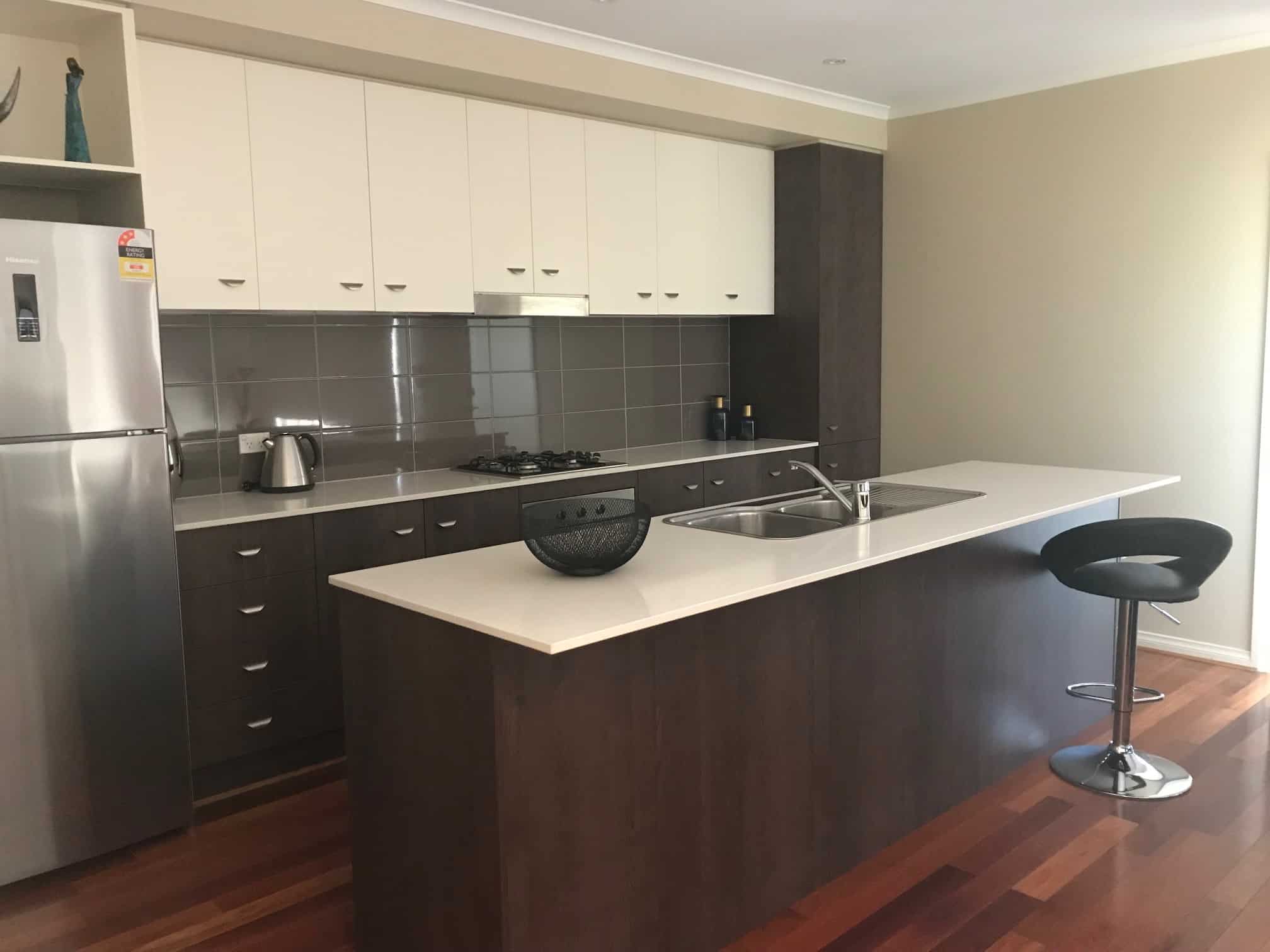 We offer short and long term accommodation for those who are looking for a superior level of accommodation, service and quality in Shepparton.
We are a little different than other serviced apartments, in that you feel at home from the moment you arrive, as you don't walk into a reception or lobby area.  Our apartments weren't purpose built as serviced apartments, so they become your home away from home.  They are all situated in residential areas close to the CBD and offer private courtyards, large flat screen TV's, DVD players and complimentary wireless internet for business and email purposes.
Fully equipped kitchens (full size fridge, oven, gas cook top, microwave, dishwasher, health grill etc) and laundries (washing machine, dryer and clothesline) are what every apartment offers, along with quality linen and all apartments offer cooling and heating.
Our apartments are spacious, and situated in quiet residential areas.  Our two, three and four bedroom apartments have remote controlled lock up garages, with secure entry to the apartments from within the garage. Our one bedroom apartments have undercover parking.
When next you stay in Shepparton you can't go past L'Barza Apartments, where you have space, privacy and far more comfort than anywhere else in Shepparton. Let us exceed your expectations! Choose L'Barza for your home away from home!
If you are in Shepparton or you have someone who can inspect on your behalf we invite you to compare.
Make a reservation
We would love to hear from you! Send us a message using the form below, or email enquiries@lbarza.com.au How do you catch a rental scammer?
If you're looking for an apartment, the last thing you want is to fall victim to a rental scam. Scam artists like to take advantage of prospective tenants because emotions involved in the apartment-hunting process can make people more vulnerable. For instance, if you're feeling excitement and enthusiasm about finding a new home, your eagerness …
Cherry farm in Shepparton Victoria closes due to high water prices
Joseph Campanelli has been operating the 'Big Cherry' farm and fruit shop in the rural hamlet of Wyuna for nearly 20 years. Key points: Joseph Campanelli has ripped out and bulldozed about 3,500 cherry trees and is considering selling his property With water costing about $500 a megalitre, other orchardists in the area are worried …
Cherry farm in Shepparton Victoria closes due to high water prices Read More » Where to stay if you can't afford a hotel?
When you're travelling and need a place to stay, hotels are a great solution. They're convenient, you can find one almost anywhere, and they can be a pampered retreat from real life (wouldn't it be nice if someone made your bed every day?). But they can also be quite pricey and even run-of-the-mill. So, why …