Important Things To Know Before Renting an Apartment in Shepparton
When a landlord or leasing company is eager to rent to a tenant, they are also at their most forthcoming with information (and if they are not, that alone should be a warning sign!) and the most willing to be flexible. Now is the time to find out all the information you can and ask for permission for things like painting rooms or having pets in your place.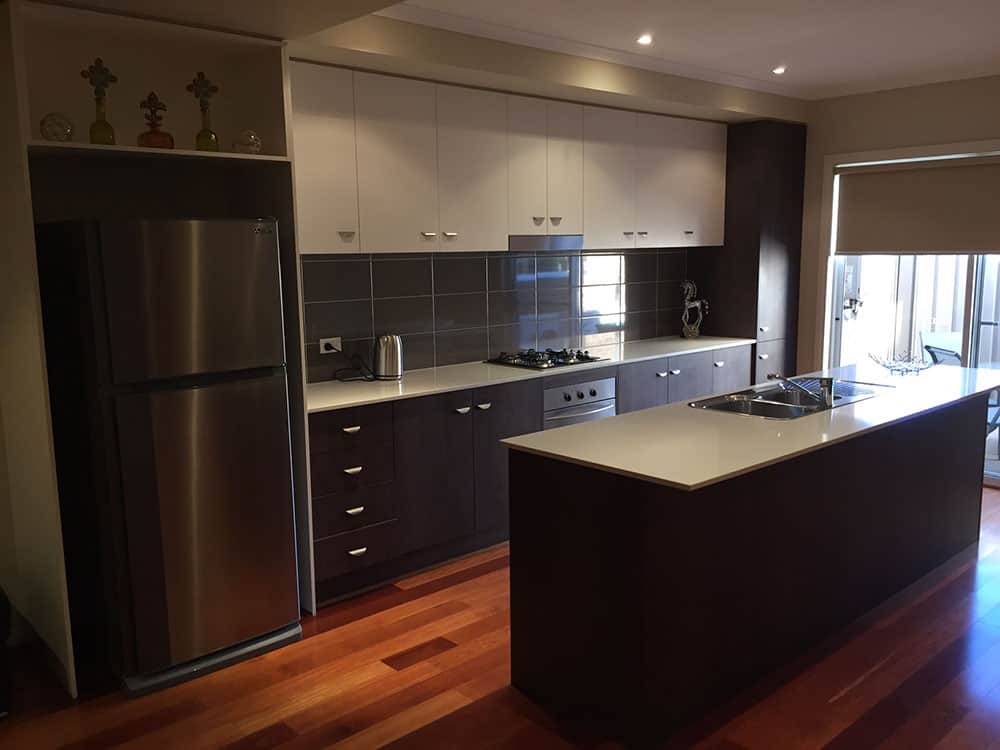 The following list is an overview of the kinds of questions you should make sure you get answered before you sign a lease.
Keep in mind that some of the issues apply more to an apartment in a complex owned by a management company, and some apply more to apartments rented out by individual landlords.
1. What is the policy on decorating the apartment?
Some landlords don't even want nail holes in their walls! Other landlords and most management companies build the cost of minor repairs and repainting for new tenants into your rent amount and security deposit. If you want to paint the walls different colors, make sure to find out if this is okay up front. Many landlords will permit the condition that you return the barriers to their original color before you move out. In some instances, if you are looking at an apartment that has not yet been turned over for the next tenant, the landlord may be willing to let you pick the paint and carpet colors.
2. What is the policy on guests?
This is an important question to ask for two reasons. First, you don't want to find out after you have rented the place that your landlord is a busybody who disapproves of your sweetie sleeping over. It is also good to know up front if the landlord or management company has any specific policies on guest parking, length of guest stays, and guest use of amenities such as exercise facilities or the pool. Second, if you are renting in a building or complex where your neighbors are other tenants, you need an idea of how strict or lenient the management is about their guests, as well. You don't want to find out that your next door neighbor has allowed the local motorcycle gang to take up residence, and your landlord won't do anything about it!
3. What is the policy on pets?
Most landlords have some policy on pets, ranging from no pets at all, requiring a pet deposit, or allowing only certain types, sizes, or breeds of pets. Again, even if you have no pets of your own, it is good to know what the policy is because it will also apply to the tenants around you. If you are afraid of dogs or have cat allergies, your neighbors' pets can affect your quality of life. It is best to be upfront about your pet and pay any required deposit than to try to keep your pet hidden, which can cost more in the long term and even be grounds for eviction.
4. What is the policy on roommates?
Some landlords, particularly in areas with many students, will be willing to have each roommate on a separate lease so that it is less hassle if a roommate moves out. In any event, find out ahead of time what the policy is on roommates, even if you don't have one at the moment. Many apartment complexes require everyone living in a unit to have a background check, and moving people in without the management's knowledge can lead to fines or even eviction.
5. When is the rent due and how do you make payment?
Aside from the rent amount itself, this is one of the most important things to find out. Some landlords have a very strict rental due date with fines kicking in immediately if it is late. Others have a "grace period" of several days, which can be very useful if unexpected emergencies arise. Also be sure to find out what the acceptable means of payment are. If a landlord requires payment via money order, this is an additional expense that you will need to budget for each month. When you review the lease, make sure the terms there match what you have been told verbally.
6. What are the arrangements for maintenance problems?
If you are looking at apartment complexes, do they have on-site maintenance personnel or a 24-hour on-call service? If a private landlord, does he or she do their maintenance or have a function that you can call? How quickly and successfully a plumbing, heating, or appliance problem can be handled will make a world of difference to your rental experience. Also, ask about how pest control is dealt with. Some landlords have all units treated monthly; others only do it if the tenant reports a problem.
7. What utilities, if any, does the rent include?
Find out everything you can about the utilities. Many rental units include some or all of the services in the rent amount. Find out if the heat is gas or electric, as this can make a big difference in your budget depending on which is more expensive in your area. Find out if the stove and dryer hookup is electric or gas as well.
If the rental unit is an older one, look carefully at doors and windows to see if they are single- or double-paned glass and have weather stripping around them. If it is chilly outside, feel for drafts around the edges of windows and doors. Before signing a lease, check with local utility companies for average rates in your area or complex, and find out what deposits are required to establish service.
8. What penalties are involved if you have to break the lease?
Even if you intend to stay there for the entire lease term, emergencies can come up: job changes, military deployment, or family situations that require you to move in with parents or other relatives. How easy or hard is it to break the lease if necessary, and how much will it cost to do so?
9. What is required to get the full security deposit back?
Get the landlord to explain in detail to you the condition he or she expects the apartment to be in to get the security deposit returned. Ask them to give examples of "normal wear and tear." Individual landlords are sometimes much less lenient on this, and consider having to repaint or clean the excessive carpet damage. In general, management companies in apartment complexes plan to repaint and often to replace carpets between tenants and are satisfied if you remove all belongings and give the place a good cleaning before leaving.
10. Can you get a copy of the lease in advance?
If possible, have the landlord give you a copy of the lease before the actual signing day, so you have time to read it carefully and negotiate changes. Make sure that what is on the page matches what the landlord or manager has told you because the written contract that you sign is what will stand if you have to go to court. If the landlord has agreed to changes from the standard lease, request to have them inserted into the contract and make sure the changes are present in the version that you sign.
Finally, before making your decision do a bit of due diligence. Check out the neighborhood and the complex at various times of day and in the evening. You may find that your potential neighbors like to party late at night, or that the bar down the street means that street parking in front of your house is often taken. Is the apartment complex pool full of screaming kids all weekend? Amenities do not expect much if you can't enjoy them.
Don't forget to check online as well — look for online reviews of an apartment complex you are considering, and run the management company or landlord's name through Google to see if there are consumer complaints or Better Business Bureau reports. Some counties also have a database of civil court cases that you can check for lawsuits involving the landlord or management company. Finally, check the local sex offender database for the address or zip code, and make sure you won't be signing up for dangerous neighbors!
By asking many questions up front, and doing some background research before making your final decision, you can make sure that the dream long term accommodation apartment is a dream come true, and not a potential nightmare that will cause you stress and heartache.
Take a look at some of our other posts:
Benefits Of Renting Short Term Apartments in Shepparton
Are Furnished Properties in Shepparton Popular?
10 Questions to Ask Before You Rent That Apartment
5 Ways How Serviced Apartments Prevents You From Stress!
3 Reasons Serviced Apartments in Shepparton Are Perfect for Family Accommodation
19 Things to do in Shepparton with Kids