Superior Serviced Apartments in Shepparton
Private apartments within 1km of Shepparton CBD we provide the best accommodation for business or pleasure.
We offer short and long term accommodation for those who are looking for a superior level of accommodation, service and quality in Shepparton. 
All of our apartments are within a 1km radius of the centre of Shepparton, offering easy access to shops and local entertainment, while providing a high level of privacy for our guests.
We are a little different than other serviced apartments, in that you feel at home from the moment you arrive, as you don't walk into a reception or lobby area. Our apartments weren't purpose built as serviced apartments, so they become your home away from home.  They are all situated in residential areas close to the CBD and offer private courtyards, large flat screen TV's, DVD players and complimentary wireless internet for business and email purposes.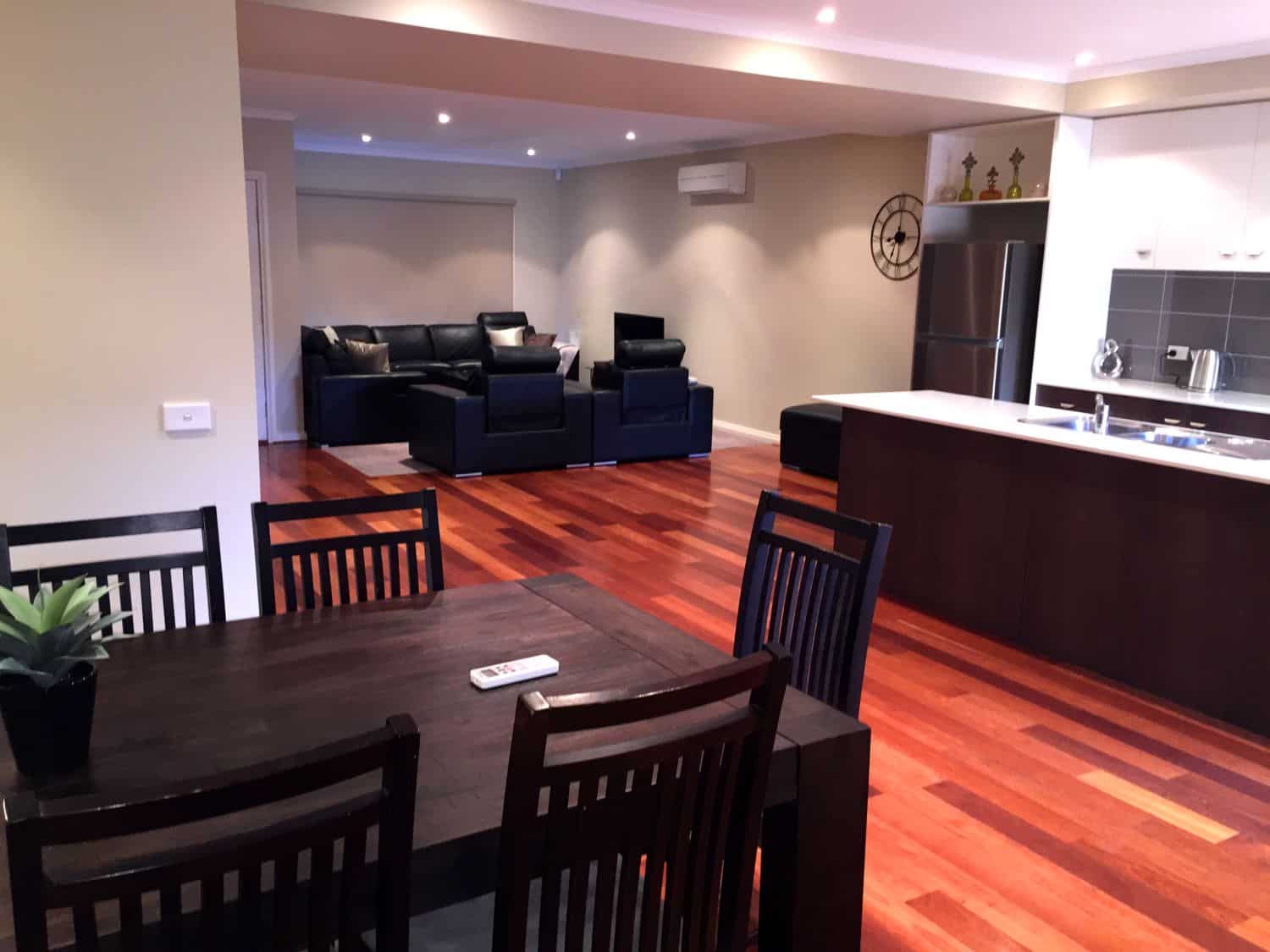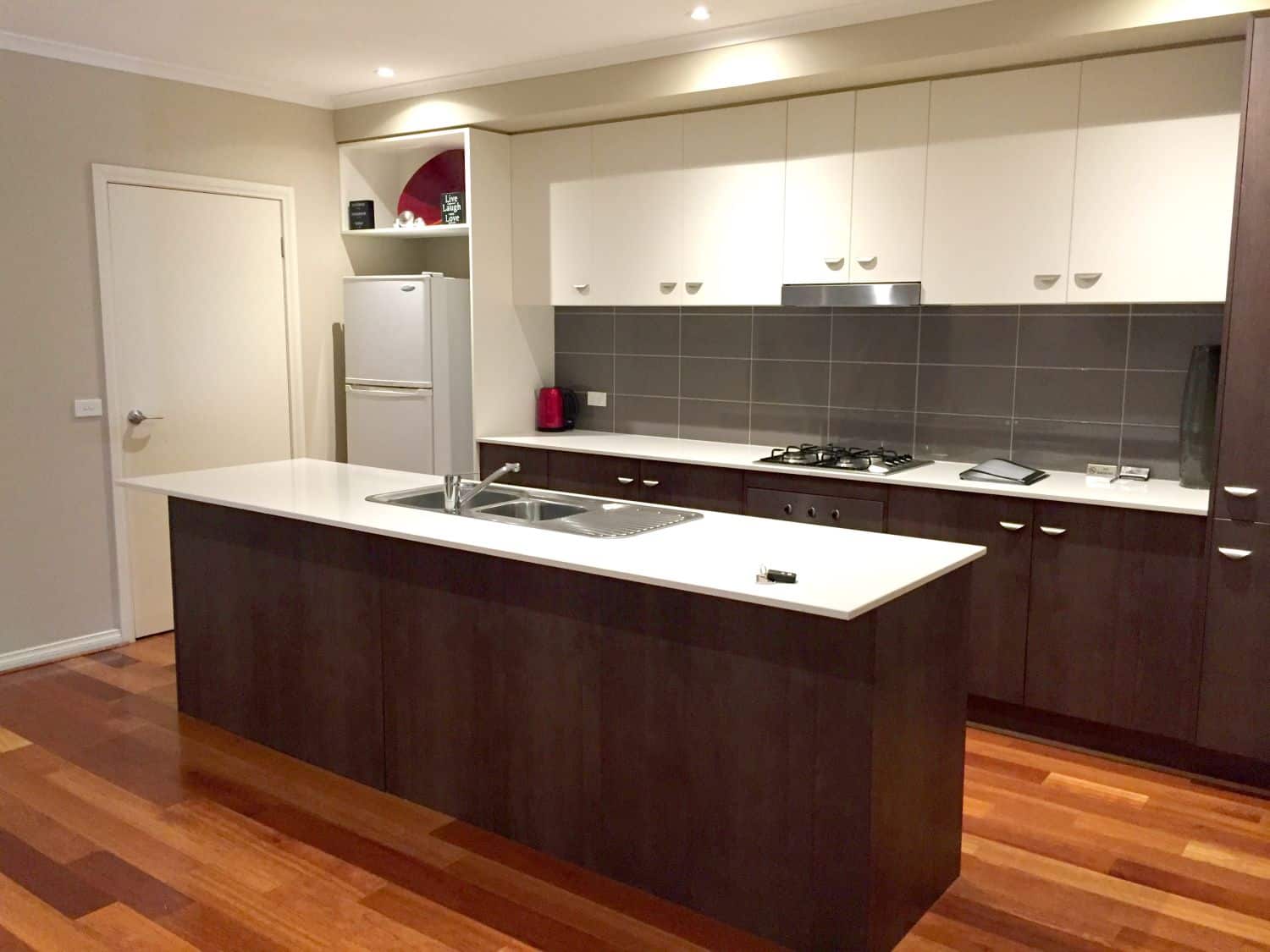 Fully equipped kitchens (full size fridge, oven, gas cook top, microwave, dishwasher, health grill etc) and laundries (washing machine, dryer and clothesline) are what every apartment offers, along with quality linen and all apartments offer cooling and heating.
Our apartments are spacious, and situated in quiet residential areas.  Our two, three and four bedroom apartments have remote controlled lock up garages, with secure entry to the apartments from within the garage. Our one bedroom apartments have undercover parking.
When next you stay in Shepparton you can't go past L'Barza Apartments, where you have space, privacy and far more comfort than anywhere else in Shepparton. Let us exceed your expectations! Choose L'Barza for your home away from home!
If you are in Shepparton or you have someone who can inspect on your behalf we invite you to compare.
Whether you are seeking a relaxing family holiday or an adventure packed escape, you will find plenty to do in Greater Shepparton all year round.
Shepparton is a city located on the floodplain of the Goulburn River in northern Victoria, Australia, approximately 181 kilometres (112 mi) north-northeast of Melbourne. At June 2016, the estimated urban population of Shepparton, including Mooroopna, was 50,198.
It began as a sheep station and river crossing in the mid-19th century, before undergoing a major transformation as a railway town. Today it is an agricultural and manufacturing centre, and the centre of the Goulburn Valley irrigation system, one of the largest centres of irrigation in Australia. It is also a major regional service city and the seat of local government and civic administration for the City of Greater Shepparton, which includes the surrounding towns of Tatura, Merrigum, Mooroopna, Murchison, Dookie, Toolamba and Grahamvale.
We'd love to hear from you.
Send us a message using the form below, email enquiries@lbarza.com.au or call 1300 799 377!
Shepparton's Top Rated Accommodation Apartments
L'Barza Apartments - Accommodation Shepparton is located on Ware Ct, Shepparton. From Shepparton Airport head northwest and turn left toward National Highway A39. Next, turn right onto National Highway A39 and head straight for 2.8mi. then turn right onto Swallow St and in 0.1mi turn right onto Ware Ct. We are open 24/7. For additional questions, you can call us at 1300 799 377 or find us on Yelp or Tripadvisor.