Looking for Serviced Apartment in Shepparton?
If you are coming to Shepparton for an extended stay, a good option is a serviced apartment. A serviced apartment in Shepparton is a good choice for business professionals who are in the area for long term assignments. The same is true for tradesmen on a long term project. A serviced apartment can come with a full kitchen or a kitchenette, Wi-Fi, as well as washers and dryers. The best choice for a serviced apartment in Shepparton is with L'Barza. We are a family owned and operated business offering serviced apartments of one, two, three, and four bedrooms for both short and extended stays.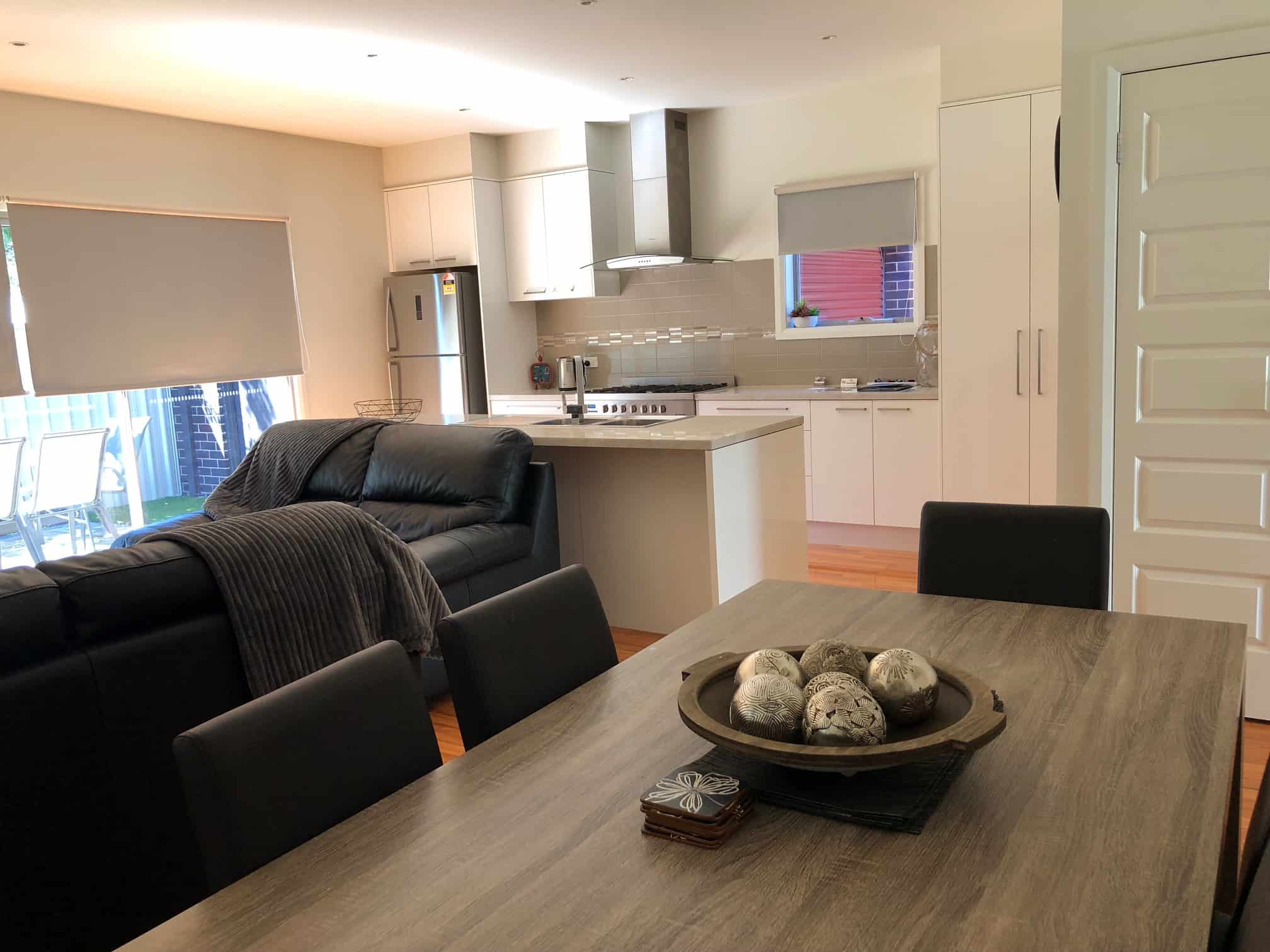 Why Choose L'Barza for a Serviced Apartment in Shepparton
Our clients come to us for a variety of reasons. All of our serviced apartments are located in residential areas but close to the central business district of Shepparton. Many of our long term business residents are able to conveniently walk to work, but our two, three, and four bedroom apartments each have a remote garage for their car. We offer the usual amenities such as Wi-Fi for business use, linen service, taking out the bin once a week, weekly visits by our gardener, and a handyman on 24 hour round-the-clock call. As a family run operation we take a lot of price in our apartments and in how we treat our guests. Our prices are lower than the competition and our services are superior. Our goal is to make you feel like home when you stay with us.
Private Residence, Close to Work
When you come home to your apartment at night you will not see our name on the building, nor will you check in at a reception desk. Our apartments are not in an apartment complex. They are truly parts of the neighbourhoods where they are located.
Visit Shepparton will give you plenty of ideas what to do in Shepparton.
Long or Short Stays for the Best Prices
We rent our apartments for a few days or for months at a time. For those who need serviced apartments in Shepparton for extended periods, we offer a corporate rate if your stay is for more than four weeks. And, our weekly rate is the same as for five nights. Guests who live in Melbourne, for example, can commute home for weekends and simply leave their things safely in their apartment in Shepparton.
We Pay Attention to the Little Things
We pride ourselves in the services we provide our guests and in our apartments. Stay at a L'Barza apartment and let us care of the details. We take your bin out weekly. The handyman will come anytime of the day or night if something needs to be fixed. The gardener comes every week to trim, mow, and pick up. Our linen, cutlery, glassware, crockery, and cooking utensils are all brand name as well.
It's Not All Work in Shepparton
When you live in one of our serviced apartments in Shepparton and are not working, what can you do? Our apartments are close to the lake, the Chocolate Apple Factory, Mooving Art Shepparton, and Victoria Park.
Take a look at some of our other posts: