Looking for Corporate Accommodation in Shepparton
When employees of your corporation or business need to travel, where do they stay? Do you make reservations for them ahead of time or are they on their own? Do you get good rates, excellent accommodations, and attentive service, or not? For corporate accommodation in Shepparton, come to L'Barza Apartments. When it comes to excellent locations and accommodations, low rates, and excellent service, we fill the bill every time.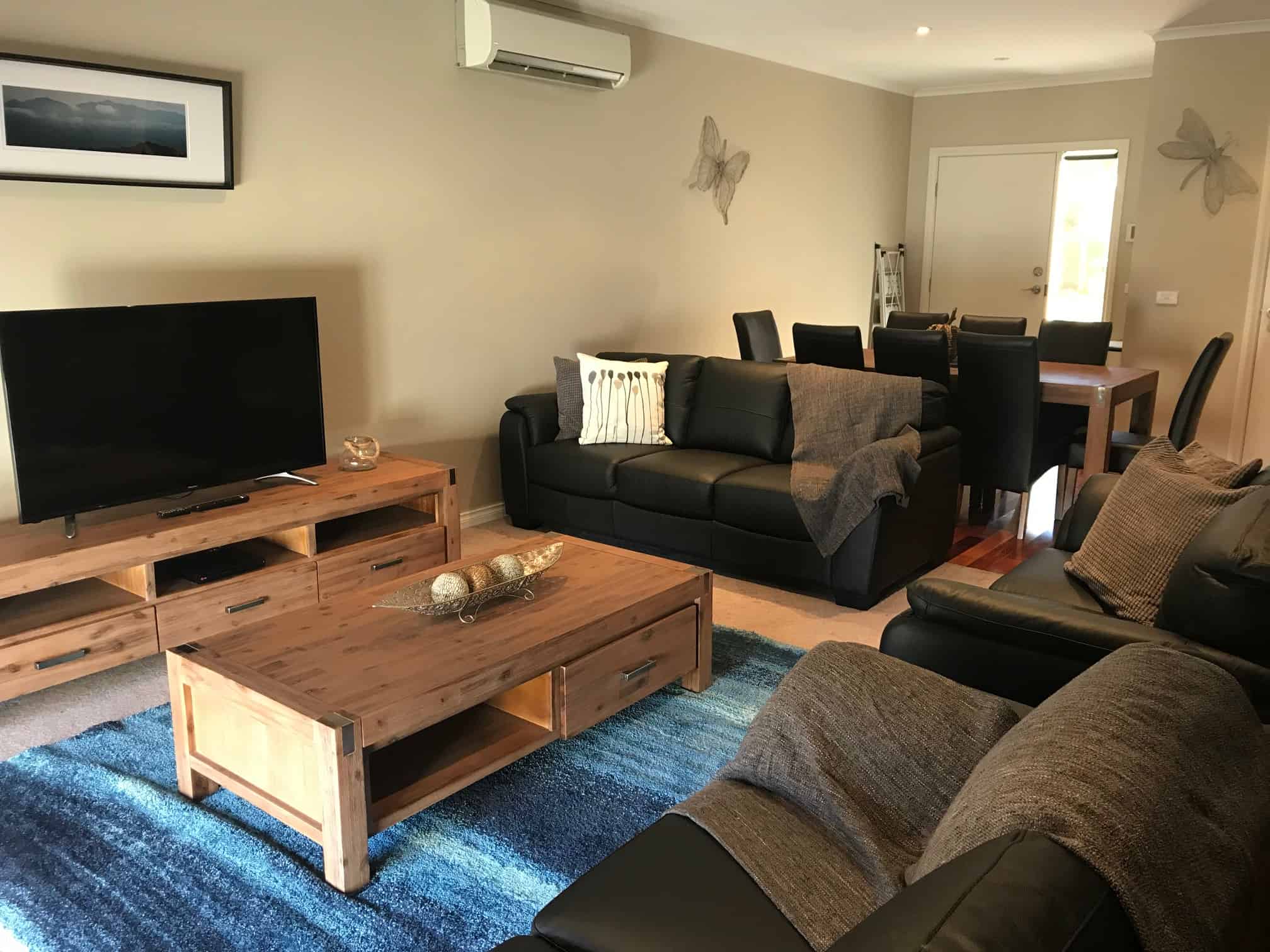 Short or Long Term Corporate Accommodation in Shepparton
If your employee, or you as the employee, will be doing business in or working in the Shepparton central business district, our apartments are ideally situated. All of the L'Barza apartments are located in residential areas within easy walking distance of the CBD. We have one, two, three, and four bedroom apartments and the two, three, and four bedrooms all come with a remote garage for your car.
If your business will keep you in Shepparton during the week and you may want to return to, Melbourne, Canberra, or even Sidney for the weekends. A nice feature of L'Barza Apartments is that our weekly rate is the same as you would pay for five nights. Many of our clients simply leave their things in their apartment and avoid the fuss and bother of packing, checking out only to pack, check in and unpack again every week.
For longer term corporate accommodation Shepparton, we offer corporate discounts for stays of more than four weeks.
10 things to do in Shepparton? Check out this guide from Trip Advisor.
Our Apartments
There is no L'Barza apartment complex. All of our apartments are individual dwellings situated in residential areas around the Shepparton CBD. There will be no sign on the building with our name and no reception desk when you enter. Nevertheless, we have a handyman on call 24 hours a day for maintenance emergencies and a gardener who visits each property weekly. The bin is taken out every seven days as well.
You will be pleased to notice that our linen and the cutlery and crockery in the kitchen are all brand names. And, because we routinely upgrade our apartments, you will appreciate the clean and fresh feeling to each and every one. Although we service each and every apartment every week, we will be pleased visit more often for a small extra surcharge.
Excellent Corporate Accommodation in Shepparton for the Best Price
We are a family business located in Shepparton in Victoria, just 200 kilometers east and north or Melbourne. We do not need to mark up our prices to pay an owner living in Sidney, London, or Los Angeles. We offer the most competitive rates in the area and are a superior choice to a unit rented through a realtor. Our success is largely in part due to the fact that so many of our corporate guests return or that the company sends its next employees back to use because of the excellent impression we made. If you need to come to the Shepparton area for business, or pleasure, come to stay a few days or a few months at one of the L'Barza apartments.
Take a look at some of our other posts: