Serviced apartments are fast becoming the most preferred place to stay for travelers in Shepparton. The quality stay, premium services, presence of all essential things, security, privacy, all these factors make it the preferred choice.
Also, people now more like to enjoy their stay whether they're on a business or leisure trip. With that said, there are still many people who think that hotels are still better accommodation solution than apartments.
Let's take a look at few reasons why should you stay in Serviced apartments:
24-hour concierge:
Most Shepparton serviced apartments provide 24-hour concierge service. That means whether you want to book a tour, make a reservation, you will get assistance right at your apartment's door.
Every concierge is well aware of the locality and transportation. They are the best resource to take the stress out of your tour.
Home Comforts:
Apartments in Australia comes equipped with every necessary item – be it a comfortable bedding, kitchen accessories, entertainment tools like TVs, DVDs, Free Wi-Fi, telephone line and more. In simple terms, we can say, it provides homelike feeling away from home.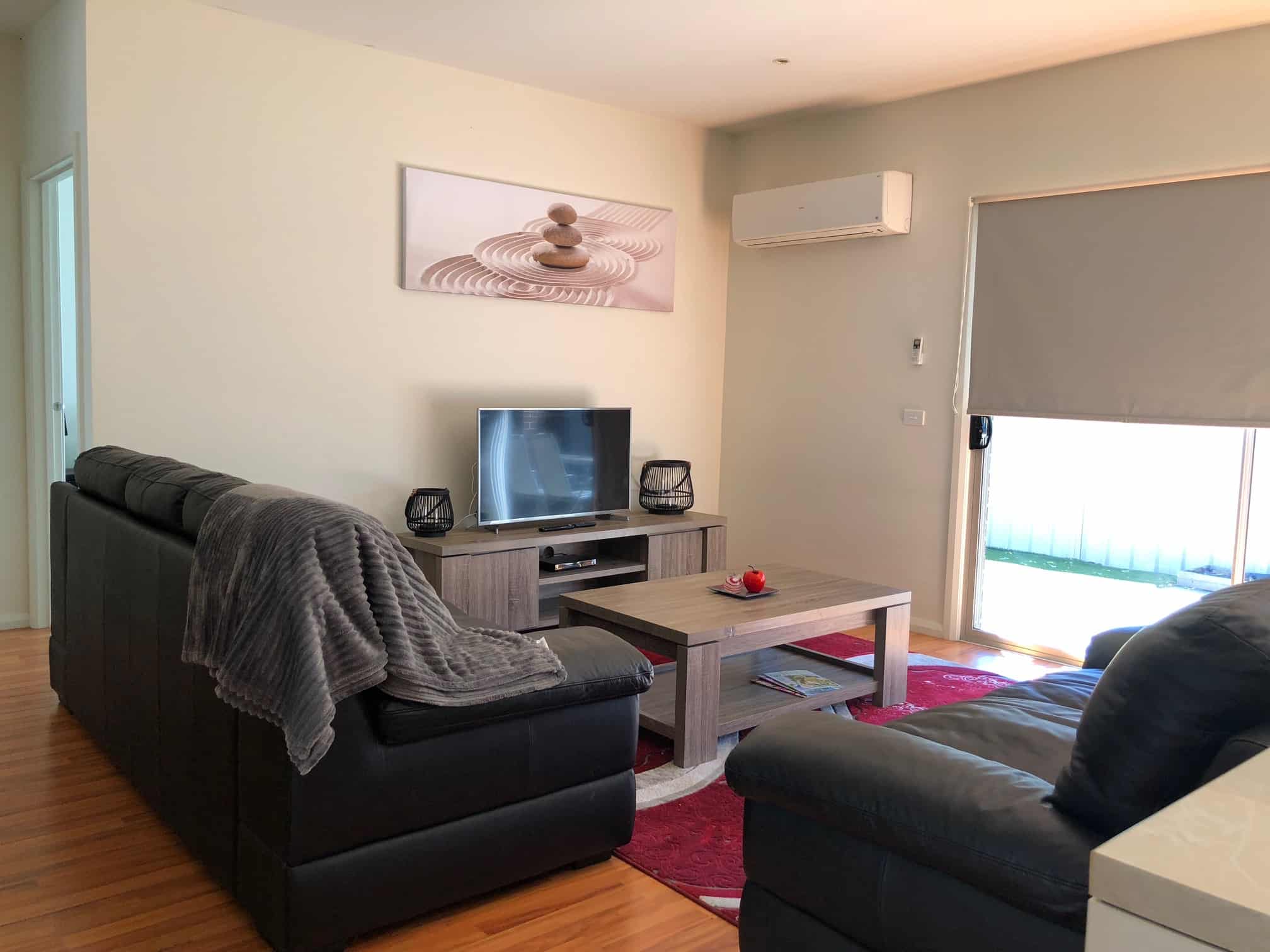 Privacy and freedom:
When you book Shepparton CBD furnished apartments, you can rest assured that you have a place to relax, enjoy and work. It will resolve half of your problems of booking conference rooms for meeting and cooking meals for your friends and family.
You can organize a party or host a meeting in your living area that too with complete privacy. While in hotels, if you think of doing all this, you have to confront complaints by next door guests.
Space:
On booking a hotel, you have limited space to stay. You have to attend your guest, have a meal, sleep, enjoy TV in the same room. Whereas, serviced apartments offer up to 30% more space than hotels. Here you can without any doubts take your family members with you..