Complete list of Beauty Salons in Shepparton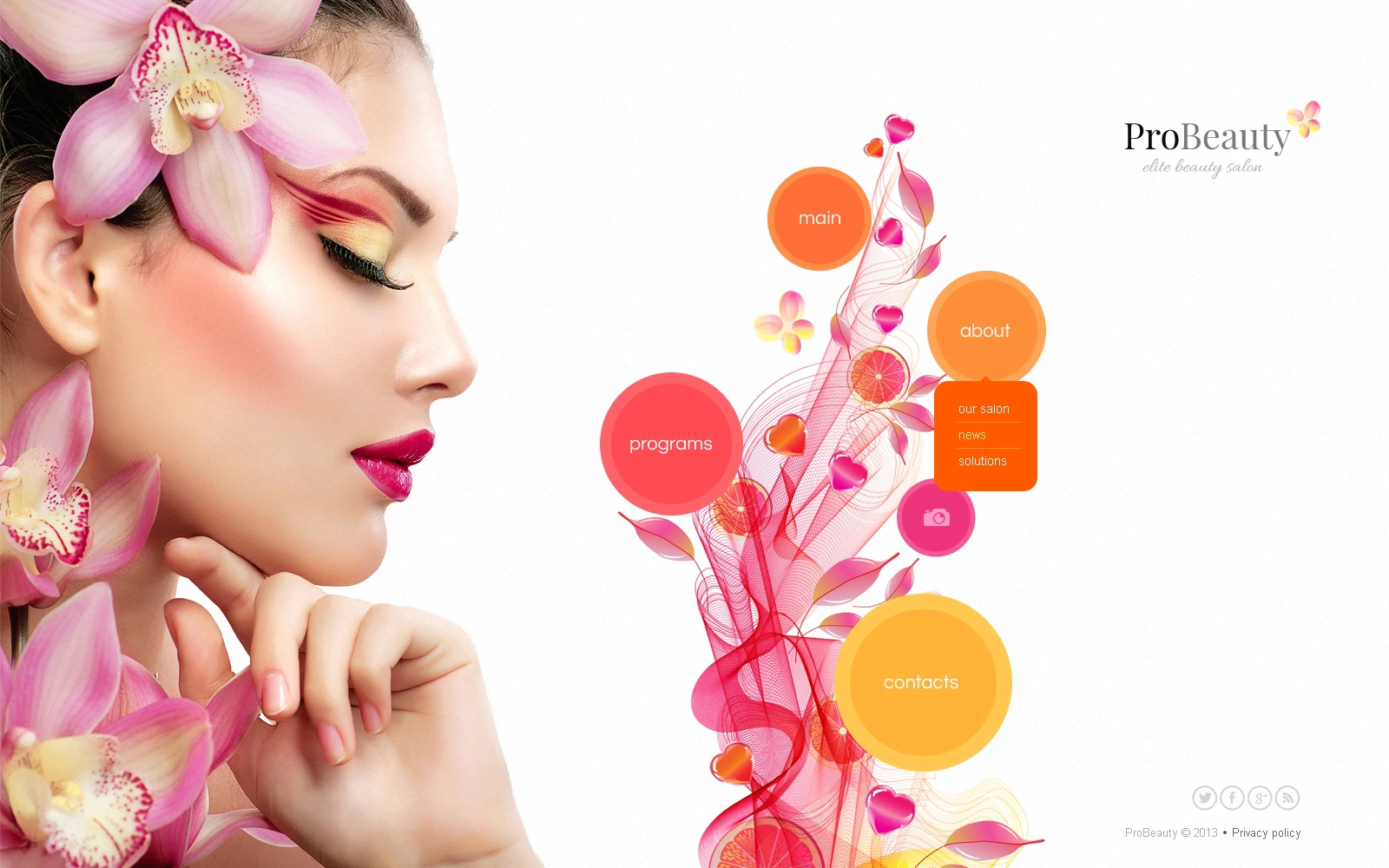 Skin Survival Beauty Clinic
Beauty Salons – Shepparton, VIC 3630
For Skin Perfection
12 Hawdon St, Shepparton VIC 3630
About Skin Survival Beauty Clinic
AT A GLANCE
Internationally trained
Qualified lecturer
Over 20 years of experience
Extensive knowledge
Caring & friendly nature
At Skin Survival Beauty Clinic, we offer all types of beauty treatment.
Skin Survival Beauty Clinic provides tailored treatment to your individual needs. We have internationally trained beauty therapist Melissa Whatford. We are locally owned & operated business. We provide free advice to our customers.
Services:
Skin Survival Beauty Clinic offers a friendly atmosphere for all of your beauty needs. With over 20 years of experience, let us find a solution to all of your concerns. The services that we provide to our customer are:
Waxing & Electrolysis
Permanent Make Up
Herbal Active Peel
Microdermabrasion
Speciality:
Skin Survival Beauty Clinic is all about seriously passionate skin, dermal & beauty therapists. Every day is varied and so is every client and this is why we love coming to work. Our focus is our clients and our goal is to make a real honest difference. We specialise in Brazilian Waxing. We provide all aspects of advanced beauty therapy.
Other features:
Specialising in all aspects of advanced beauty therapy including 'Factor 4' skin needling, microdermabrasion and chemical peels for all of your skin concerns. We offer quick, safe & effective hair removal as well as cosmetic tattooing to enhance your natural beauty. Dr Ashley Granot from the ME Clinic consults from Skin Survival Beauty Clinicregularly. His services include muscle relaxant injections, fillers, liposuction, breast augmentation & to mention a few.
Asthetique Skin Care
Beauty Salons – Shepparton, VIC 3630
Achieve, Real Visible Skin Results From The Inside And Out
12 Edward St, Shepparton VIC 3630
Phone
(03) 5831 8934
Send Email info@asthetiqueskincare.com.au
www.asthetiqueskincare.com.au
About Asthetique Skin Care
AT A GLANCE
Focused on scientifically proven results
Update to date products & treatments
Professional & friendly service
Established for over 20 years
Specialising in skin treatments
Asthetique Skin Care has been established for over 20 years and is staffed by fully qualified and experienced skin and beauty therapists, passionate about all things skin!
Our job is to help you in making an educated and informed choice when it comes to your skin. We aren't about the 'quick fix', but are 100% committed to your skin with a focus on correcting and maintaining the health and integrity of your skin from the inside and out.
Our Services:
Dermal Rolling &CIT (Collagen Induction Therapy)
IPL SkinRejuvenation, Skin Tightening & Permanent Hair Reduction
Waxing (including Brazilian waxing)
Other Research:
We have taken the hard work out for you and have spent a lot of time researching.  We are confident we have found skin care products that are based on the science of the skin,ensuring they do what they say they can do and importantly, free from all the nasties!  We proudly use and stock Dermaviduals and Skin Juice.
Other Products:
Our pure mineral make up, Jane Iredale, provides a comprehensive line of mineral cosmetics with the utmost integrity, free from irritants such as chemical preservatives, talc, FD&C dyes, bismuth and more!
Tis Hair & Beauty
Beauty Salons – Shepparton, VIC 3630
Tis Hair & Beauty Is A Fun, Family Friendly Salon
Shop 6/ 326 Archer St, Shepparton VIC 3630
Phone(03) 5831 4252
Send Email smileycods72@hotmail.com
About Tis Hair & Beauty
AT A GLANCE
Shellac Nails
Latest Products
Friendly & Professional Service
Waxing – Spray Tans – Make Up
Bridal & Deb Packages
We offer complete service for Ladies, Men's & Children.
We are locally owned & operated. We offer complete Bridal Packages.
Occasions:
We offer services for the following occasions:
Anniversaries
Bridal showers
Engagements
Debutante balls
Hens Parties
Parties
Valentine's Day
Weddings
Catering:
We cater services to:
Unisex clientele – Call us today!
Service:
The services that we offer:
Beauty advice
Consultations
Hair cuts
Make-up
Makeovers
Tinting
Waxing
Manicures
Tanning
Nu Beauty Therapy
Beauty Salons – Shepparton, VIC 3630
See What We Can Do For You
168A Corio St, Shepparton VIC 3630
About Nu Beauty Therapy
AT A GLANCE
Professional, prompt, reliable & friendly service
Permanent Hair Reduction, Waxing & Facial Therapy
Body Spa Therapy, Hand & Feet Therapy & Massages
A range of tailored Salon Beauty Care Treatments
Skin Care Products, Glo Minerals & Glow All Over
With our high standard of treatment on offer, we aim to give you a luxurious and memorable experience.
Nu Beauty is a salon that is all about you. Designed as a Medi-Spa, Nu Beauty Therapy offers results driven treatments in relaxing spa environment.
We also specialize in Microdermabrasion Facial Treatments. Microdermabrasion provides an intense exfoliation of the skin and is suitable for all skin types and conditions. Ideally used to treat concerns such as acne, sun damage, fine lines and wrinkles, congestion, blackheads etc or as a rejuvenation of a dull tired skin.
Nu Beauty Therapy has introduced Professional Make-up Application. Working predominantly with the Napoleon Perdis Make-up Range we can create a look to let you stand out from the crowd, or to simply enhance your natural features. Make-up available in salon or on location to have you looking stunning for your wedding, party or special occasion.
Maison Belle Beauty
Beauty Salons – Shepparton, VIC 3630
Indulge In The Tranquil Atmosphere & Put Your Mind & Body At Ease.
Shop 11 294 Wyndham St, Shepparton VIC 3630
http://www.maisonbellebeauty.com/
About Maison Belle Beauty
Specialising in eyelash extensions, Sun FX tanning and professional bridal make up. Microdermabrasion and shellac also availble
Here at Maison Belle Beauty, we hope to make your treatment a rewarding and memorable experience. Our skilled professional staff members aim to provide a friendly caring service with every treatment. Please indulge in the tranquil atmosphere and put your mind and body at ease – extreme lash extensions, waxing, facials, tanning, make-up, body massage.
The Skin Regeneration Clinic
Beauty Salons – Shepparton, VIC 3630
Shepparton VIC 3630
Send Email janicelees4@outlook.com
Send Email
 Here at The Skin Regeneration Clinic, we believe in skin preservation.
It's not about peeling & scrubbing the skin, decades of studies has led to the discovery that over exfoliation is one of the
MAIN CAUSES of premature ageing.
At this clinic, you will be treated as an individual, your concerns will be met with helpful advice.
We don't do peels, instead we reinforce your skin's immune system & accelerate the healing process if your skin is compromised.
Your skin won't have negative side effects.
Before & After photos are taken for each & every Laser & IPL treatment.
Contact The Skin Regeneration Clinic, the Skin Preservation Specialist.
Esaje Makeup & Beauty
Beauty Salons – Shepparton, VIC 3630
Mobile Wedding Make up
Shepparton VIC 3630