Why Serviced Apartments Are the Trends of the Modern Times?
Serviced apartments are basically a fully furnished apartment and are available for short and long-term stays. It includes several facilities such as housekeeping, laundry service, kitchen facilities and various other services for their guest.
Shepparton serviced apartments offer many alike services and facilities of a traditional hotel including some added convenience, space and privacy like a home.
Are you a traveler and looking for a best and comfortable accommodation for staying? If so, then check out some top reasons to skip your stay in the hotel and opt for a luxury serviced apartment.
A feeling of home away from home: Luxury serviced apartments are also known as short-term rentals or corporate housing is a kind of accommodation that offers a place like a home to stay.
Hotels are considered as a most impersonal place with no privacy but a luxury serviced apartment makes you feel like you are staying in your own house, making you more feel more comfortable.
Avoiding the feel of a hotel and enjoying the amenities like broadband internet connection, TV, and fully equipped kitchen at an inclusive cost can make an exceptional stay for the business travelers.
Freedom and more space:A hotel room can restrict the way you live, but a serviced apartment allows you to live the way you want.
It gives you a space to make meetings events, and also useful for families especially if you are relocating. It offers a separate place for eating, sleeping, relaxing and working.
Saves money: Serviced apartments are the perfect option in terms of economic and lifestyle. Rates are according to per apartment and not according to per person so this can be considered as a significant financial saving option if you want to share the apartment with colleagues or friends.
Serviced apartments have fully featured or equipped kitchen, eliminating the need to eat out all the time which helps in saving a lot of money.
Fully Furnished Apartment: Why They Are Beneficial For Temporary Stays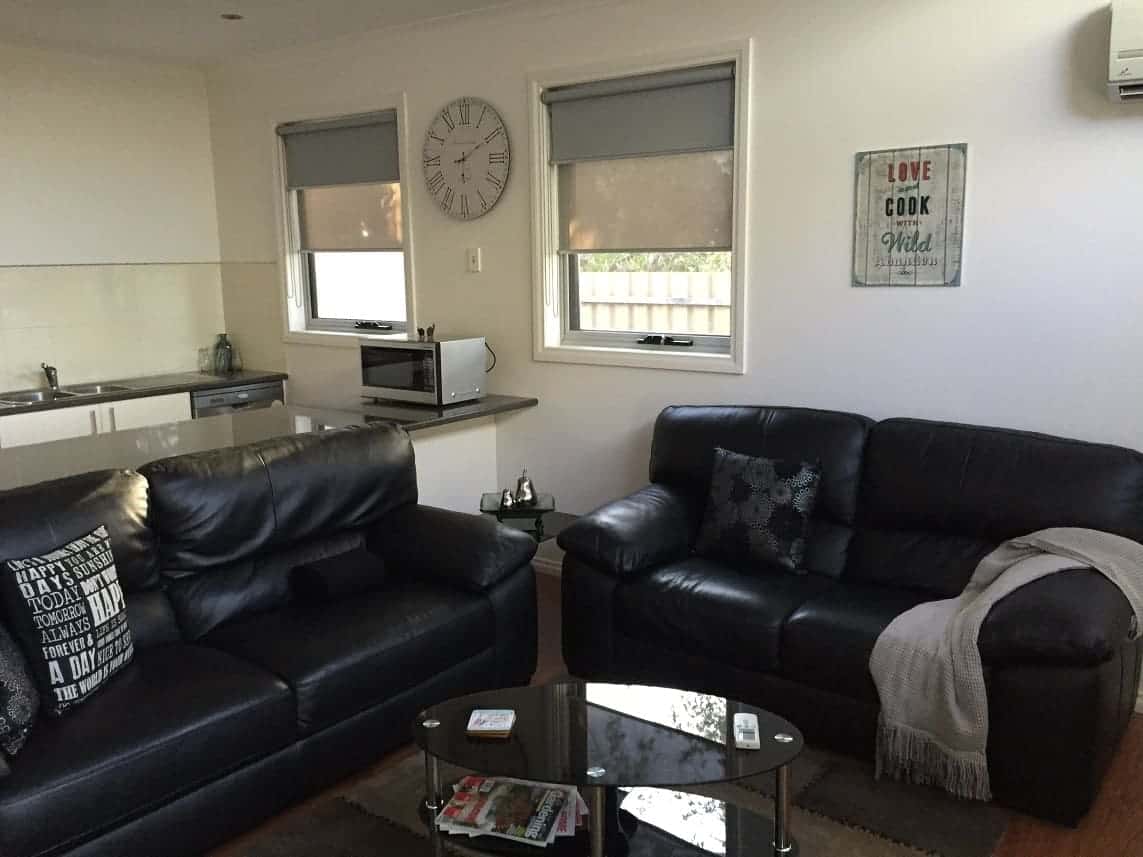 Do you travel a lot due to work or maybe just to have fun? Staying in hotels for a longer time period can prove to be very uncomfortable and expensive. You will probably start feeling suffocated after spending a few days in a small room of a hotel.
Hotel rooms are often small in size and do not offer the same comfort level as that offered by a home. They do not even offer you the facility of a living room or a fully furnished kitchen. You are forced to eat food either outside in a restaurant or in the hotel itself.
Find an alternative
If you want to save money while enjoying your trip, you must find a good alternative to hotels. You may choose to stay in fully furnished apartments. These apartments provide you with the same amenities as you would have in your own house.
Shepparton is among the most famous business places in Australia. If you are visiting this place for your work, you may save a lot of your money by choosing the best Shepparton Serviced Apartments has for your stay. There are plenty of fully furnished apartments available in this area.
The reason why I am giving stress on choosing fully furnished apartments is that they offer several benefits, some of which are mentioned as below:
Fully furnished
These accommodations are equipped with high-quality furnishings that you won't get in standard hotels. These furnishings include a comfortable king-size bed, sofa, cabinets, etc. In some Shepparton Furnished Apartments., you may also find facilities like gyms, pool, laundry service, etc.
Reasonable
Fully furnished apartments are a lot more reasonable than staying in a luxury hotel. These living spaces offer a cheap alternative for those looking for comfort as well as amenities.
Fully equipped kitchen
Unlike hotels, you can cook your own food in the fully equipped kitchens provided by these apartments. This will make sure that you are eating balanced and healthy meals while staying away from your home.
These were some of the benefits provided by fully furnished apartments. To read further on serviced or fully furnished apartments, you may click here.