Serviced Apartments Shepparton – 5 Reasons to Book Them
Many people across the country are discovering that serviced apartments in Shepparton offer a rewarding experience during short- or long-term stays. Students, families, tourists and business travellers all enjoy the many benefits of serviced apartments.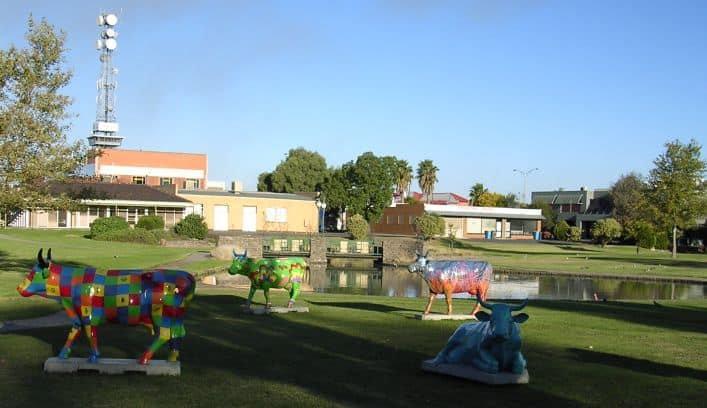 Hotel rooms in Shepparton remain one of the more popular choices for stays of shorter durations, and travellers are often more familiar with the amenities and services associated with hotels. Hotels offer a variety of conveniences, but they can also include many inconveniences and headaches, particularly for longer stays. This can lead to them not being the best choice for every person or situation. If you are planning a trip to Shepparton and have not yet chosen your accommodations, booking a serviced apartment may be the best decision you make.
Although there are plenty of reasons to choose serviced apartments, we will outline five of the top reasons to help you make your choice.
Peace and Quiet – Shepparton Serviced Apartment
Hotels tend to be noisy environments. Those in hotels are from all walks of life and are travelling for a myriad of reasons. Families with small children, groups of students on holiday, business travellers, romantic duos and people who are just passing through can all be found in hotels.
Most travellers are considerate, but some tend to let the excitement of their experience get the better of them. They may fill the hallways with noise even late at night, and they may set the volume of their TVs too loud. They can even fill the lobby and other common areas and make it hard to get through or enjoy the hotel's amenities.
Unlike hotels, serviced apartments are usually located in residential neighbourhoods, which tends to result in a quieter, more peaceful experience. You will be able to work, entertain your friends or family, read or watch TV without interruption or irritation.
Easy Packing
If you are staying in a hotel for any length of time, you will need to carefully consider what you absolutely must have and what you do not need to maximize the often-limited space in a hotel room. The nature of a hotel means you will generally be living out of your suitcase, which is not often the most comfortable experience.
Serviced apartments are nothing if not roomy. They are spacious and include just as much storage space as any other apartment, which allows you to pack everything you need. Serviced apartments are also fully furnished and include laundry facilities so that you can launder your own clothing as needed, a benefit that can help you slash your travel expenses.
Healthy Meals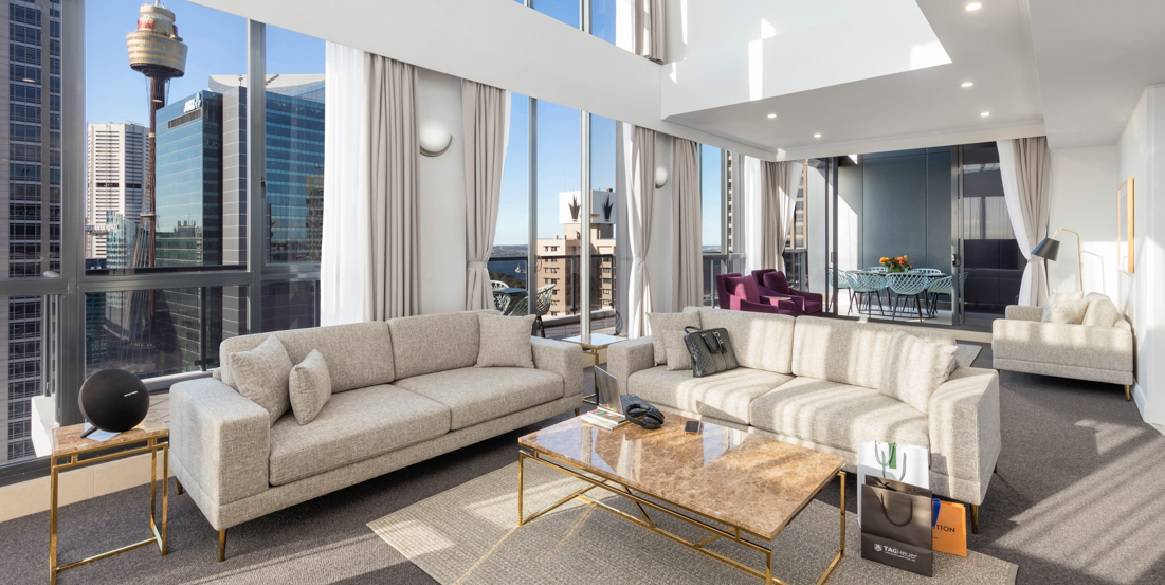 When you travel, you often have to rely on restaurant foods. Restaurants can be a pleasurable treat, but eating at restaurants or grabbing highly processed convenience foods for every meal is not only unpleasant but also unhealthy.
Serviced apartments allow you to manage your meals however you prefer. Fully equipped kitchens make preparing your meals a breeze. You will have access to everything you need to cook nutritious meals, including refrigerators, stoves, dishwashers, microwaves, cookware, cutlery, plates and utensils. Visit the markets for fresh ingredients, and keep dining out an enjoyable treat so that you can maintain better control over your budget. Dining out can get expensive, but preparing your own meals allows you to more easily manage your costs.
Amenities
A mini bar, swimming pool and room service may be the entirety of the average hotel's amenities. These amenities can help ease the discomfort of your stay, but they may not be enough to make you truly comfortable.
Serviced apartments may not offer room service, but they do offer a wide arrange of incredible amenities. Most apartments feature swimming pools, gyms, secure parking facilities, courtyards, grills, gardens and other delightful treats. Convenient locations in residential neighbourhoods also provide you with easier access to parks and public transportation.
Home Away from Home
Staying in a hotel is about convenience. Unfortunately, because you have little space and the inability to really get comfortable, you are simply not likely to ever really feel like more than just another tourist.
Exploring new places is fun and exciting. Feeling like you do not belong is not. Serviced apartments allow you to really settle in and get to know the neighbourhood in which you are staying. You will have as much room as you need to spread out and get comfortable, and you can even have friends visit.
Getting to know your neighbours just adds to your feelings of home. You can enjoy group barbecues, and get invaluable tips on the best shopping or dining experiences from true Shepparton insiders. You will get to know the regulars at your favourite café, and you can get to know this amazing city like never before.
Serviced apartments offer a wide variety of benefits, some of which you simply must experience to truly appreciate. If you will be staying in Shepparton for a day or several days, you may benefit from the ease of renting a hotel room. However, if you are planning a longer stay, serviced apartments can provide you with a richly rewarding experience.